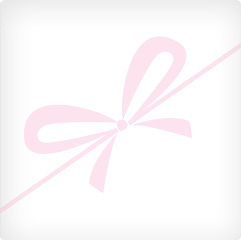 Carla Burke
At 32 years old, I was diagnosed with breast cancer on Dec. 8, 1993 with a tumor in both breasts. I had a 5-year-old and a 2-year-old. I was so young, and my breasts were dense. After repeatedly going in to drain cysts in both breasts, I got tired of the pain and decided to have the cysts removed. When I woke up from the surgery, I was told tumors were behind the cysts. I had a bi-lateral partial mastectomy. The treatment prescribed was six rounds of chemo and 33 rounds of radiation. I worked full time through it all, stayed active and took care of my girls.
On March 1, 2010, I was diagnosed with another tumor in my right breast. I opted to have a double mastectomy and reconstructive surgery on April 19, 2010. It was a 14-hour long surgery and so difficult for my family and friends. My prescribed treatment was four rounds of chemo. This time the chemo was harder on my body.
I was gene tested and told I had the BRCA1 gene, which I get from my father's mother. I have four cousins and a sister who were diagnosed with breast cancer after my first bout with it. Another cousin had preventive surgery because she also had the BRCA1 gene.
Before I was able to have a full hysterectomy, on March 29, 2011, I was diagnosed with Stage IIIC ovarian cancer. My surgery was on April 7, 2011. This prescribed treatment was to be six rounds of chemo but I could only complete five rounds. I had to have multiple blood transfusions between the latter chemo treatments because the chemo was destroying my body so we could not finish the recommended number of treatments.
I honestly believe I would not be here today to tell my story if it were not for Dr. Raza Diliwari, may he rest in peace. He performed all three of my surgeries to remove tumors and cancer spots. He was an amazing doctor.
My sweet husband, Dave, has been a blessing through two of my three cancers. I believe God sent him to take care of me. We met less than a year before my second breast cancer diagnosis. He stayed by my side, loved me and took care of me through everything.
Words of Hope: Breathe, let go and let others take care of you. It makes others feel better to help because it's all they can do to comfort you. To quote a dear friend, "People are good."
You are not in control; don't worry about the "what if's". Only our Father knows what the future will bring so don't listen to stories and worry. You are your own story.