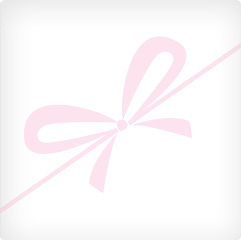 Dr. Karen Weddle-West
I had a mastectomy and reconstructive surgery in 2003, so it has been 10 years since my first cancer. However, I had a second cancer in 2005 which required a lumpectomy and radiation. I am an eight year survivor from the second cancer.
Through self-examination, I felt a large mass in my right breast. I did not visit a doctor immediately because I was hoping and praying it was a fibrocystic mass. Following months of encouragement from my husband and being strengthened through prayer, I scheduled a mammogram at the Goldsmith's (now Macy's) in Oak Court Mall. For some reason, I was less fearful while shopping for cologne and shoes. I reported the mass on the check-in form and was contacted almost immediately by Baptist Women's Hospital for a follow-up visit. Deep down, I knew it was cancer, but I continued to pray for a different diagnosis. Cancer had taken the lives of my father (renal cancer) at the age of 49, my sister (pancreatic and brain) at 50, my paternal grandmother (bone cancer) at 62, and my paternal grandfather (prostate) in his 60s, and I did not want this to be my fate.
Dr. Evelyn Gayden performed a needle biopsy, identified and drained a cyst in my left breast, and suspected malignancy in my right breast. My tumor was an in-situ malignancy which was large and aggressive. I needed a mastectomy, and a team of doctors to assist with the surgery and reconstruction. Drs. C. Rad Anderson, Lou Allen, Al Weir and Lynn Gayden became my dream team. Drs. Weir and Anderson prayed with my family and me before each surgery, and our prayers were answered. Despite the large mass, there was no cancer on my chest wall nor in my lymph nodes.
In 2005, while undergoing my biannual diagnostic mammogram, the technician said, "I want to take a look at the breast tissue that contains the implant" and found a very small, but extensive cancer. When asked why she chose to examine the site where I had a mastectomy and reconstructive surgery, she simply replied: "I don't know; I just felt compelled to do so." I knew then that God had sent her as a guardian angel to examine this site because this is not typical protocol. I had a lumpectomy on the remaining breast tissue from my mastectomy followed by 45 days of radiation.
I thank God for answering the prayers of the fervent and righteous.
Early detection, prayers, and excellent doctors like those at Baptist and the West Clinic are the best army in the fight against breast cancer. Don't let your fears delay your visit to a physician. You are a survivor!