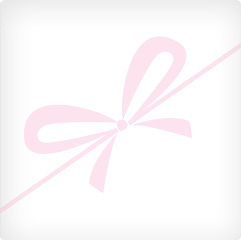 Jenna Matthews
"Hmmm….this is….this is serious." And with those words from the radiologist, my journey with cancer began. One look and the small tumor on the computer screen and even I knew my life would never be the same. A major choice was before me: I did not choose cancer, but I could choose to either let it suffocate me or put it under my feet and stand strongly on top of it. What would my story be?
The next weeks were a rushing blur of medical terminology, treatment decisions, an agonizing wait for the surgery date to finally arrive, and then a slow road to recovery. Each moment came with its own set of emotions that bubbled to the surface, thoughts that materialized whether I wanted them or not. But I was not helpless against the onslaught; it was my own choice to dwell on the thoughts that would build an emotionally healthy foundation for my journey or thoughts that would only bring choking anxiety. Ultimately, I could choose emotional life or death. What would my story be?
That answer began even before I was born, when my sweet parents listened to the quiet tug on their hearts from a God Who loved them, One Who wanted a relationship with them. I was raised in the home of a pastor and constantly shown what it was like to walk through the ups and downs of life with a strength that came from beyond ourselves. They made sure I knew I was loved not only by them but a God Who had special plans for me, Who gave His only Son to cover any mistake I would ever make.
Somewhere along the way as an adult, I made those simple truths quite complicated and fell into a religious view of Christ. Religion offers a list of do's and don'ts, a list that easily makes one drown in the inability to keep up with all the perfection demanded by rules. When I came to a crisis in my walk with Him, I was bitter, angry and confused. But God refused to leave me there at the end of myself; He sparked a new relationship with me that was based on His simple yet unending love. It had nothing to do with what I did, what I achieved or what I thought of myself. He took me back to a child-like understanding that His love is a free gift that never stops blooming into something beautiful.
That beauty is shown with every prayer spoken over my diagnosis, every card sent, every text, every meal dropped off, every tear shared. All the gentle care from my husband, sweet hugs from my boys and encouragements from my family is simply the Lord showing me He has me tightly in His hand and will bring great things from this. There will be times when I fall and cannot manage to keep my mind straight, but I trust that He will bring someone at just the right time with just the right encouragement to set me back on the right path.
I choose my story to be one that reflects His overwhelming love. It seeps through the deepest cracks, waters the driest garden, and brings life where there was none. This is a crazy journey, but it is one with hope!