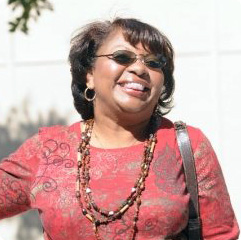 Lorri Fentress
My first diagnosis at 29 was discovered during my annual gynecological exam. The doctor who performed the biopsy assured me that because of my youth, it probably would be benign. But I ended up needing a lumpectomy, radiation, chemotherapy and tamoxifen.
I fared extremely well and even married and had a healthy son at the age of 37. I returned to Memphis after 13 years because of Katrina, and during my very first visit, the SAME physician at Baptist Women's Hospital discovered more breast cancer, leading to surgery with reconstruction. To this doctor I owe a big tribute for saving my life TWICE. I am happy to say I am only undergoing follow-up treatments and examinations without any substantial problems.
My advice is, trust God, talk to others who have been there, call the support lines as much as you need and heed your physicians' recommended care plan. It is hard, but be positive and survive like so many others of us!