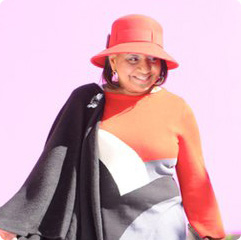 Mary Peters
I have always practiced self-breast exams, and one day I found a lump that felt different. After that my life took a totally different turn. This experience was a true test of my faith. I knew that not only did I need the treatments and surgery to survive, but I also needed to strengthen my faith in God. My children were real troopers during chemo, which really took its toll on me. The twist and turns of my surgeries were another growing experience. Again, my children were there to see me through. I can truly say this experience has made us closer and stronger as a family and in our faith.
My experience with the medical community was and continues to be a very rewarding one. I've met several dear friends during my journey. These ladies are my "Cancer Sisters" — those I've bonded with via cancer. They have been a great support for me and I have done the same for them.
Do not be afraid of the words "breast cancer," because there is a treatment plan. Between God, your friends and family, they will be carrying you when you can't make your own footprints in the sand. Write down your thoughts and your experiences. Writing is very good way to release your stress and to help you focus on your recovery. Always believe in the power of prayer.