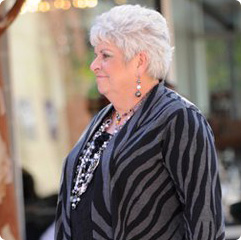 Noni Polivka
I am a survivor of only three years, but in that short time I have heard countless stories and met awesome people along the way that have made my journey a less scary one.
Back in 1968, my mother, too, had breast cancer and had a mastectomy. So, I feel she is always with me in spirit. I always had a yearly mammogram and three years ago, they looked at my left breast a little differently. I had what they call DCIS, which is cancer in the very early stages. I decided to go through reconstructive surgery.
My advice is to always get your mammogram, do self exams and always think positive. Everything happens for a reason. There is always someone out there that has been through it and is there for support, just like you will be someday.