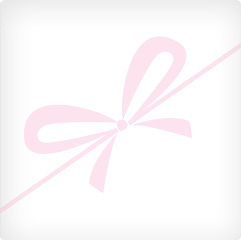 Umekia Taylor
I was diagnosed with ductal carcinoma on Oct. 3, 2008 at age 32. I had a cyst removed in 2004 right next to where the tumor developed. I was an advocate for self breast exams since my mother had passed away from breast cancer in 2002. For the longest time, I thought that the small lump I felt under my skin was scar tissue from the cyst removal. One morning after a shower, I looked in the mirror and to my surprise the "scar tissue" had formed into a large raised knot under my skin. I immediately made an appointment with my doctor. During her examination, a look of concern came over her face and she told me she was going to refer me to a breast specialist. The breast specialist performed a biopsy and I was notified a week later that I had stage 2 ductal carcinoma. I remember the day so well. It was a Friday and I was having lunch with my daughter at her school when I got the phone call. All I heard the doctor say was "cancerous" and everything else faded out. I sat paralyzed for what seemed like an hour until I felt my daughter tapping on my arm saying, "Mommy, it's time to go." At that moment, when I looked at my daughter, I knew that I had already won the fight that was ahead of me. I had to for her.
I started chemotherapy in December 2008 and two weeks after the initial treatment I started to lose my hair. I thought I would be upset but when I looked in the mirror I said to myself, "I am beautiful and I am not defined by my hair." I had good and bad days but I never stopped believing that I was going to win this battle. During my treatments, I continued to work and spend time with family and friends. When I was tired, I rested and when I felt good, I enjoyed myself. I completed my chemotherapy treatments in April 2009 and took a trip with my best friend to Puerto Rico. I was blessed to have an awesome team of doctors and nurses. My family and friends were at the forefront of it all and were my biggest supporters. In March 2012, my husband and I were blessed with a healthy 7 lb. 12 oz. baby boy. He is my testimony that there is joy after breast cancer. My journey was not easy but I was determined to stay uplifted even when I wasn't feeling my best. I never spent time feeling sorry for myself or thinking "why me?" because I know that God makes no mistakes and he gave me this story to share with others.
Put it in your spirit that you are a survivor. Know that you will make it!!